cheese is the perfect treat
Indulge Yourself
delicious cheese for sharing
Instagram Ready
the perfect gift for a cheese fan
Shop Gift Boxes
Our Story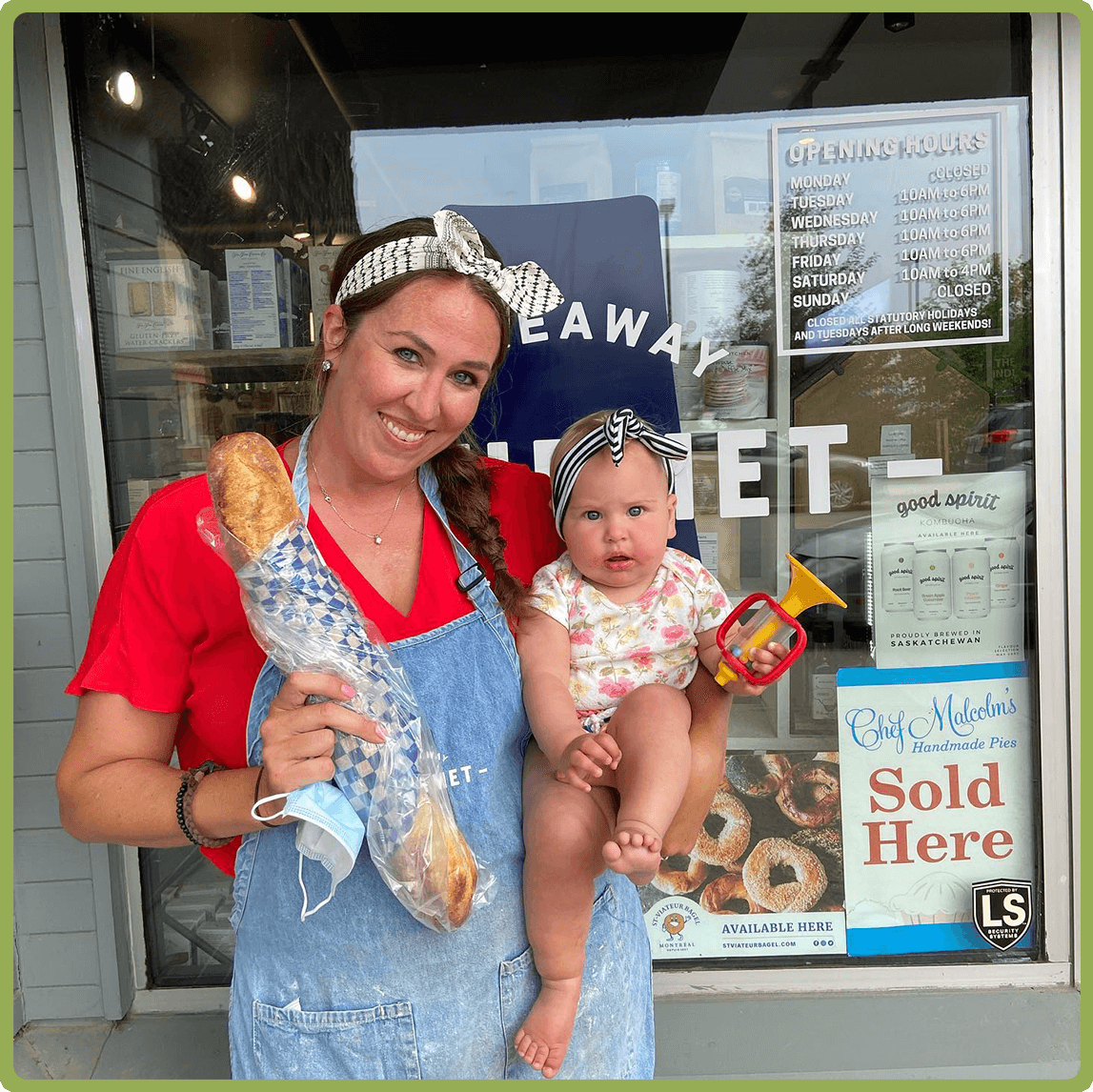 Takeaway Gourmet was started with hope, dreams, and the love of sharing a great meal.
After spending years in the delicious city of Montreal, our founder and Big Cheese, Aleana, quit her sane, salaried job to open a wee cheese store in the heart of the Canadian prairies. Inspired by the foods and fine fromages she missed, and a belief in the magical, entrepreneurial spirit of Saskatchewan, she and the incredible team of cheese-mice at Takeaway have built one of the best cheese stores in the country.
With free samples, knowledgeable, passionate, and deeply authentic staff, we're committed to excellence in product and service. We treat our customers, team members, and producers like family and believe in making our community a better place. Whether you're a gourmand or like your cheese orange and in a jar – we're here to try and make every day a little bit special!
For the Love of Cheese!
Brugge Cometesse
Hard Cow's Milk
Brugge Cometesse has a creamy texture and multi-faceted notes from roasted hazelnut to summer fruit and vanilla. Perfect for Gouda lovers - this is an unusual cheese that's sure to please.
Discover Cheese at Takeaway Gourmet